NaviPro® Knee
Image-Free™ Knee Navigation
A revolutionary New Approach… "Optimize and Document"
The NaviPro® Knee navigation system provides computer-aided navigation of surgical instruments. Specifically, its purpose is to aid in the accurate resection of the distal femur and proximal tibia in total knee arthroplasty. It also allows the surgeon to intra-operatively measure flexion range of motion and ligament balance.
The NaviPro system uses an advanced computational approach to overcome limitations associated with measuring complex three-dimensional anatomy intraoperatively so that these parameters can be measured, optimized and documented.
Universal – Can Be Used With Any Knee Implant System
All the basic functions of the NaviPro system can be used with all current knee implant systems.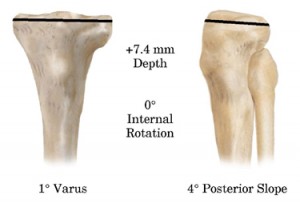 Practical and Easy to Use


Unlike other surgical navigation systems the NaviPro system is "Image Free™." No CT, MRI or fluoroscopic imaging is needed. With a concise and clear user interface, the NaviPro Navigation System is user friendly. Now you can navigate any hip, knee or shoulder implant from any manufacturer. The NaviPro Navigation Systems allow you to document intra-operative data and correlate that data to outcomes. The NaviPro Navigation System has no additional wires or cords in the operative field and the patented Tracker-Check™ technology ensures the NaviPro Navigation Systems are the most reliable surgical navigation systems on the market.
Affordable
The NaviPro hardware/software package is available to the hospital for a fraction of the cost of competitive navigation systems. The NaviPro system's low cost means that your institution – regardless of size – has the opportunity to offer this leading-edge technology to your patients.
Not only is the system very affordable, it is also a dedicated orthopedic system, without software applications used by other surgical specialties. This avoids the inherent scheduling conflict associated with shared-platform systems.
Features and Benefits Summary
Optimize and document:

Proximal tibial resection
Distal femur resection
Femoral rotational alignment
Overall limb alignment
Joint laxity and range of motion
Single-pin or dual-pin tracker fixation
No pelvic tracker required
"It has been very exciting to work on development of the NaviPro System which I view as 'breakthrough technology' in hip and knee arthroplasty. We now have important information available to us intraoperatively that was simply never available before." – Perry R. Secor, M.D., Lakewood, California
---
Patents
U.S. Patents 6,711,431, 7,634,306, 7,780,681, 8,002,772, 8,535,329, 8,271,066, & 8,657,830. Japanese Patents 4,398,732, 4,777,878, & 5,261,469. European Patents 1,569,576, 1,853,181, & 2,151,215. Additional U.S. and International Patents Pending.