NaviPro® Shoulder
Image-Free™ Shoulder Navigation
A revolutionary New Approach… "Optimize and Document"
The NaviPro® Shoulder navigation system provides computer-aided navigation of surgical instruments. Specifically, its purpose is to aid in the accurate resection of the proximal humerus and reaming of the glenoid cavity. It may also be used to navigate the Reverse Prosthesis.
Computer-assisted technologies can improve implant alignment in hip and knee arthroplasty1,2. Like hip and knee arthroplasty, successful shoulder arthroplasty depends primarily on proper technique because incorrect glenoid and humeral component orientation can lead to instability, loosening, and suboptimal function3,4.
The NaviPro system uses an advanced computational approach to overcome limitations associated with measuring complex three-dimensional anatomy intraoperatively so that these parameters can be measured, optimized and documented.
Universal – Can Be Used With Any Shoulder Implant System
All the basic functions of the NaviPro system can be used with all current shoulder implant systems, including the Reverse Prosthesis.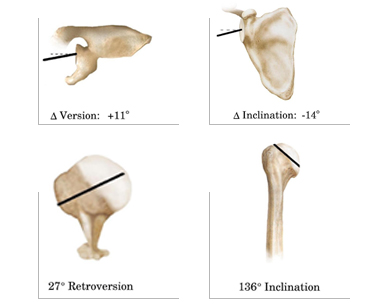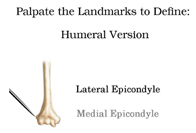 NaviPro® Image Free™ Shoulder Navigation
Practical and Easy to Use
Unlike other surgical navigation systems the NaviPro system is "Image Free™." No CT, MRI or fluoroscopic imaging is needed. With a concise and clear user interface, the NaviPro Navigation System is user friendly. Now you can navigate any hip, knee or shoulder implant from any manufacturer. The NaviPro Navigation Systems allow you to document intra-operative data and correlate that data to outcomes. This navigation system has no additional wires or cords in the operative field and the patented Tracker-Check™ technology ensures the NaviPro Navigation Systems are the most reliable surgical navigation system on the market.
Affordable


The NaviPro hardware/software package is available to the hospital for a fraction of the cost of competitive navigation systems. The NaviPro system's low cost means that your institution – regardless of size – has the opportunity to offer this leading-edge technology to your patients.
Not only is the system very affordable, it is also a dedicated orthopedic system, without software applications used by other surgical specialties. This avoids the inherent scheduling conflict associated with shared-platform systems.
Features and Benefits Summary
Optimize and document:

Glenoid Component Version and Inclination
Anatomic Neck Version and Inclination
Humeral Cut Version and Inclination
Humeral Head Diameter

Patented minimally invasive clamps for tracker fixation
---
Patents
U.S. Patents 6,711,431, 7,634,306, 7,780,681, 8,002,772, 8,535,329, 8,271,066, & 8,657,830. Japanese Patents 4,398,732, 4,777,878, & 5,261,469. European Patents 1,569,576, 1,853,181, & 2,151,215. Additional U.S. and International Patents Pending.
---
Reference list
DiGioia et al (2002) Comparison of a mechanical acetabular alignment guide with computer placement of the socket. J Arthroplasty 17:359.
Haaker et al (2005) Computer-assisted navigation increases precision of component placement in total knee arthroplasty. Clin Orthop 433:152.
Hopkins et al (2004) The effects of glenoid component alignment variations on cement mantle stresses in total shoulder arthroplasty. Shoulder Elbow Surg 13:668.
Neer (1990) Shoulder Reconstruction. W.B. Saunders Company
Stanley et al (2007) Computer-aided Navigation for Correction of Glenoid Deformity in Total Shoulder Arthroplasty. Techniques in Shoulder and Elbow Surgery 8:23.
Edwards et al (2008) Safety and utility of computer-aided shoulder arthroplasty. J Shoulder Elbow Surg 17:503.
Stanley et al (2009) Computer-aided shoulder arthroplasty. Minerva Ortop Traumatol 60:75.
Gartsman and Edwards (2008) Shoulder Arthroplasty. W.B. Saunders Company.